The Dogwood Tree is the Next Tree to Have its Fall-time Leaves Turn Color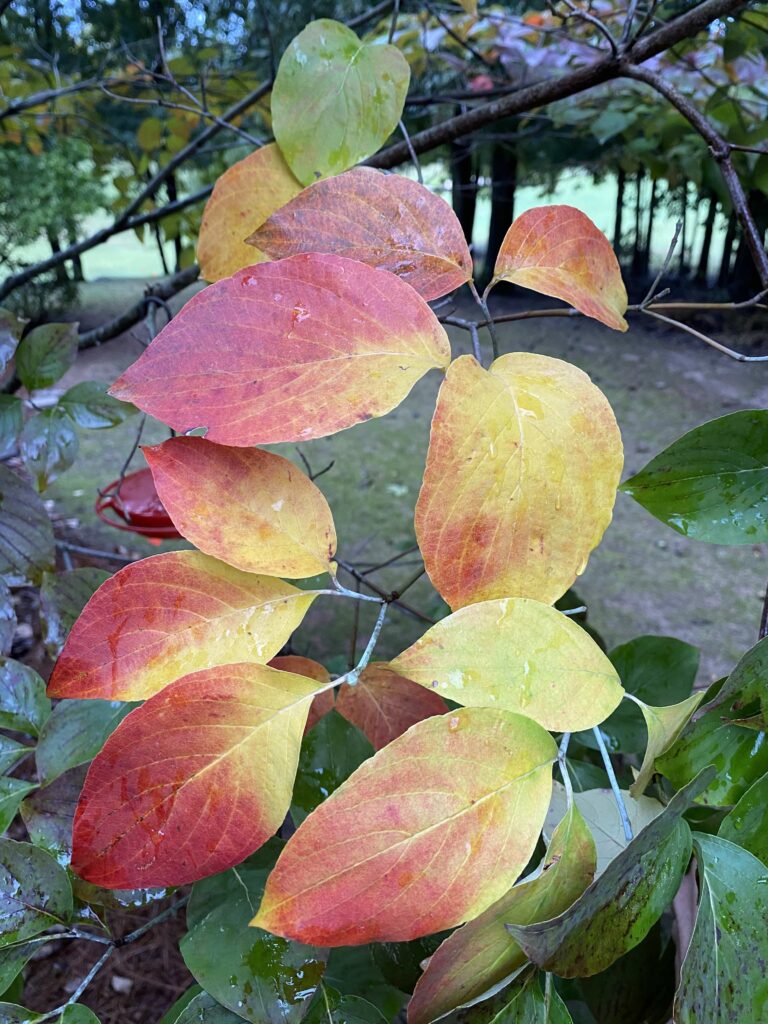 It is late, very late, September in the Piedmont of North Carolina where this wonderful display of color was discovered. With even an overcast and rainy day, these colors cannot be diminished.
Keep an eye out for this type of understory (i.e. not really large) tree.