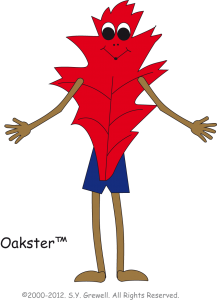 The official National Arbor Day for this year was April 29, 2016. That was on a Friday! Do you know that we have a US national tree?
Q:  Do you know what the national tree is?
A: The oak. (That's me!)
So many of the trees in your area are changing color with their leaves. See if you can take a picture of some changing leaves and post them here – then we'll try to figure out what tree type they're growing on.
Thanks!